Happy Hday to all who celebrate it.

Okay, this spinning thing is not as easy as I thought it would be. I can get the yarn to twist, but I can't get the drop spindle to...spin. I twist it on my leg, but as soon as i let it go it turns in the opposite direction unwinding everything. Not quite sure what I'm doing wrong here. I'll have to watch the knitty gritty show again.
In other news, I have more pics to upload but blogger keeps timing out. Luckily, there's other options.
So I bring you Rhinebeck part deux:
Can you tell how much I bought?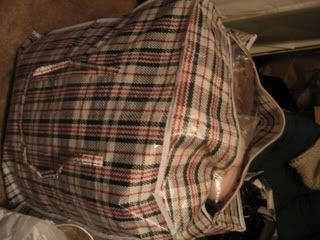 Oh, I finally bought a swift and a yarn meter.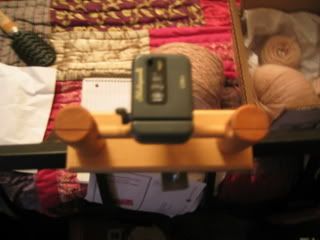 Now I will officially be able to sell some of the oddball yarn in my house.
And last but not least, here is the Tahki pattern I've been working on. It seems like it's taking forever!